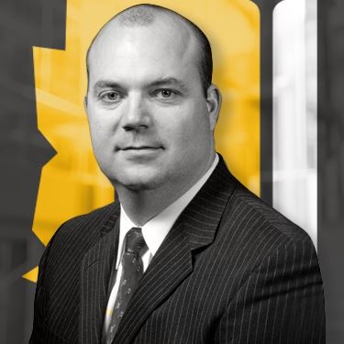 Charlie Naegle
Bio
Charlie Naegle is a skilled Mesa criminal defense attorney with over 13 years of legal experience. He began his professional career working with large defense firms
where he saw firsthand how many clients were treated as just another case number, rather than as real human beings. Led by his desire to provide those in need with the compassionate and personalized representation he believed they deserved, Charlie Naegle founded Naegle & Crider before later joining Brown & Jensen to become Brown, Naegle, Crider & Jensen. Ultimately, Charlie Naegle founded his own private practice, Naegle Law Firm. At the firm, he continues to represent individuals who have been accused of serious crimes, ranging from DUI/DWI to juvenile crimes to sex crimes to drug crimes.
Charlie Naegle is a highly experienced trial attorney with a record of success and a reputation for providing his clients with aggressive representation in the courtroom. Outside of the courtroom, he strives to provide each and every one of his clients with the care, attention, and communication they deserve. Charlie Naegle has a solid reputation with prosecutors from various jurisdictions, and his time spent serving as a judge pro tem for the Superior Court allows him a unique understanding of the legal process from numerous angles.
After receiving his bachelor's degree in business with a minor in international business from Western University in 2003, Charlie Naegle when on to earn his Juris Doctor (J.D.) from Texas Southern University in 2006. He is admitted to the Arizona State Bar and currently serves as an adjunct professor in the University of Phoenix's criminal justice program. He uses his passion for justice and his dedication to helping his clients navigate the legal system to seek favorable outcomes for even the toughest of cases. Charlie Naegle appears in court frequently and is known for his tireless advocacy for the rights of the accused throughout the state of Arizona.
As a dedicated husband and father, Charlie Naegle enjoys spending his free time with his wife and children, as well as riding his motorcycles when time allows.